Grow Roots Straight From The Branches With This Remarkable Tool!

Are you looking for an easier way to propagate your plants?

Make propagating your plants easier and start replicating with this remarkable Plant Propagator Ball!

It uses an age-old technique called "Air Layering" this amazing device provides the perfect conditions to help the roots grow straight from the branch!

This amazing propagating device not only makes replicating your plants easier but also causes no damage to the parent plant!

It's a unique and interesting way to replicate your plants!

Start doubling your plants in no time and grow roots straight from the branches with the amazing Plant Propagator Ball!

Strong Interlocking Corners!
Durable with strong interlocking corner locks and stoppers!

Product Specifications: 

Material: PP

Available Sizes: 5cm, 8cm, 12cm

Applicable Branch Sizes: 3-9mm, 7-12mm

Package Contents:

1x Plant Propagator Ball

It's a must-have easy-to-use propagator for every green thumb!
Easily propagate your plants and start filling your garden with amazing foliage with the remarkable Plant Propagator Ball!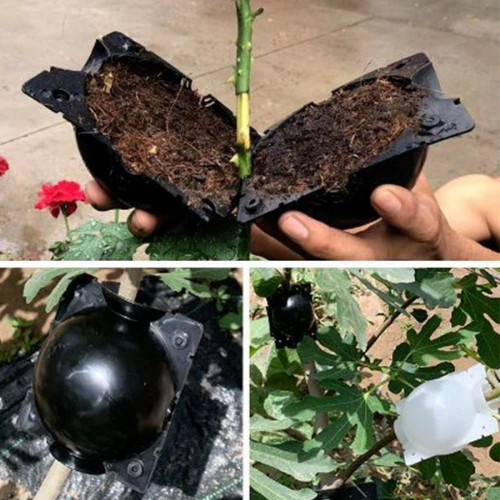 Specially Designed Cutting Sphere!
Specially designed edge-cutting functionality!

Each globe comes with a specially engineered cutting edge that allows you to easily break off your newly rooted plants straight from the branch!

It works faster than normal propagation methods and allows you to see results within 6-8 weeks of use!

Each propagation shell is made of durable PP plastic to provide you the perfect blend of durability and reusability!

It's a great reusable propagator for your garden!

Get faster propagation results and instantly replicate your plants with the remarkable Plant Propagator Ball now!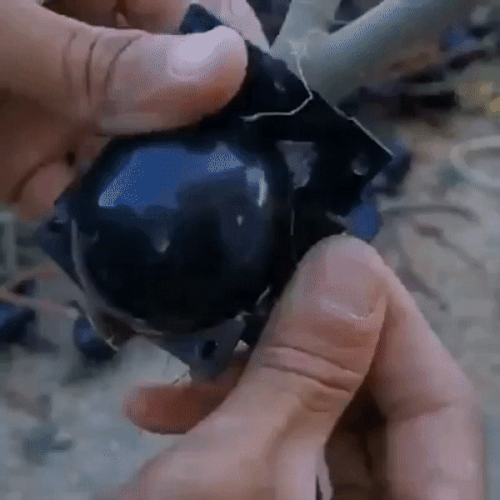 3 Buying Options, The More You Buy, The More You Save!
BEST VALUE! (2nd Option Below!)
How Long Does It Take To Ship?

We strive to provide you the best shopping experience and are working hard with sellers all over the world to get you great products at unbeatable prices! Due to our products coming from hundreds of sellers, our shipping is estimated to arrive at your doorstep within 14-21 Days.


How many Plant Propagator Balls in one pack?

Each pack comes with 1 Plant Propagator Ball.


Material: PP

Available Sizes: 5cm, 8cm, 12cm

Applicable Branch Sizes: 3-9mm, 7-12mm

What is Our Return Policy?

We want you to be completely satisfied with your purchase. If you're unhappy with the product, you can return the item within 30 days of receiving the item.




You can initiate a return using the contact us page to start a return ticket. Please include your order number and the reason for the return. We will either reship a new one, apply for credit, or refund you. We do our best to respond to all requests within 24 hours of receiving them.




At this time, Trending Deals does not refund, reimburse, cover or otherwise be responsible for any fees not paid to Trending Deals. This includes any customs taxes or VAT as well as any return shipping costs you may incur in the return process.